New in 2022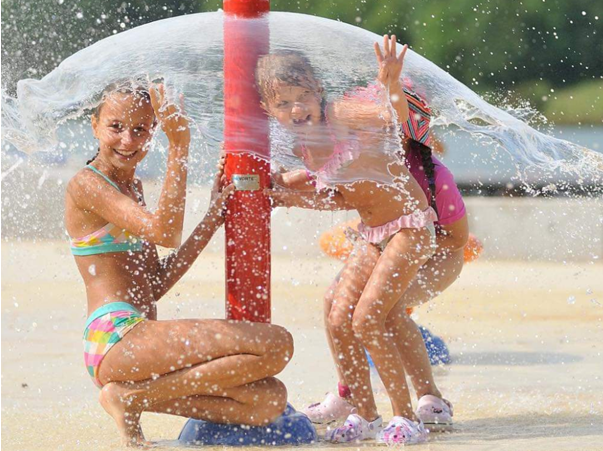 Dear campers, discover our new playground :
For the season 2022 we thought about the little ones first. They will have their own water playground in our Waterpark. Fun guaranteed!
And for all of you, starting the season 2022, the wifi and other Internet services are perfectly accessible from every spot on our domain.
BOOKING INFORMATION 2022
MAKE YOUR RESERVATION WITH CONFIDENCE AND FLEXIBILITY: COVID NEWS AND INFORMATION
Book your vacation without any stress thanks to our new cancellation insurance with Covid coverage and coverage if you've been in close contact with a person infected by Covid. Link
You may cancel or change your vacation until the day before arrival for a medical reason: Cancellation if you've been ill with Covid in the month before the arrival date during the epidemic or pandemic, or if you've been in close contact with someone ill with Covid.  If you have to shorten your vacation because of Covid: Refund pro rata temporis.
The costs of this cancellation insurance are 4% of the total reservation costs. Don't hesitate to contact us if you've got any more questions. You have to pay the cancellation insurance when booking your vacation.
Without the cancellation insurance: We guarantee a refund of the sum already paid in case the borders are closed by a government decision which makes it impossible for you to come to us or if we are not able to receive you for the dates of your reservation.
You have given us your trust in 2020 and 2021.  We've taken up the challenge successfully and we're ready to do so in 2022 and to surprise you in the best of ways.
More than ever our whole team is ready to guarantee you a fantastic vacation without losing sight of the protective measures.
Every time we are able to adapt ourselves and to assure you may enjoy a vacation without worries and stress.
We are hoping to welcome you again soon.
See you at our campsite!