New in 2023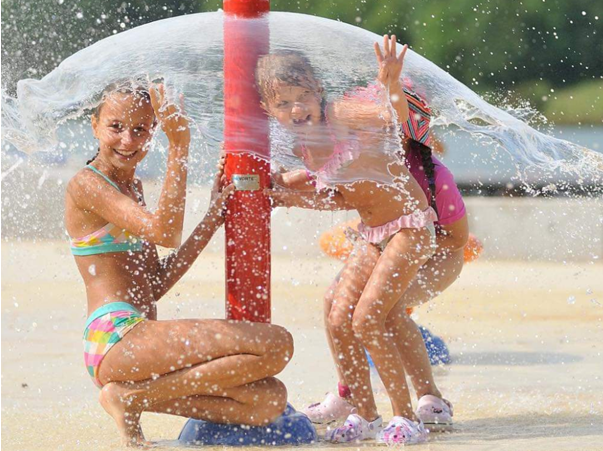 New Mobile-homes 2023 Premium 3 rooms
New Multisports terrain 2023. Tony Parker, Eden Hazard, Manuel Neuer, Memphis Depay and ofcourse Roger Federer should brace themselves for the next Olympics that will take place in France in 2024.
For the season 2022 we thought about the little ones first. They will have their own water playground in our Waterpark. Fun guaranteed!
And for all of you, starting the season 2022, the wifi and other Internet services are perfectly accessible from every spot on our domain.
BOOKING INFORMATION 2023 : As promised, reservations are open starting the 26 th November 2022
MAKE YOUR RESERVATION WITH CONFIDENCE AND FLEXIBILITY:
You've enjoyed your vacation at Arleblanc in 2022.  You feel the need to take a break, so prepare your vacation for 2023 right now.  If you make your reservations before the first of january 2023 you'll benefit from several advantages: 
-Advantageous prices on all rental accommodations and camping pitches, prices guaranteed until the first of January 2023.
-The guarantee that you'll be able to book the rental accommodation of your choice, for the date you want: First come, first served!
-The possibility to spread your payment, even up to 8 times, without extra costs! 
-Don't worry, we continue to offer you the greatest flexibility if you need to change or cancel your vacation, thanks to our cancellation insurance.Link
The costs of this cancellation insurance are 4% of the total reservation costs. Don't hesitate to contact us if you've got any more questions. You have to pay the cancellation insurance when booking your vacation.
-Booking charges will be offered if you make your reservation before the 23th of December.  
Every time we are able to adapt ourselves and to assure you may enjoy a vacation without worries and stress.
See you soon at our campsite !